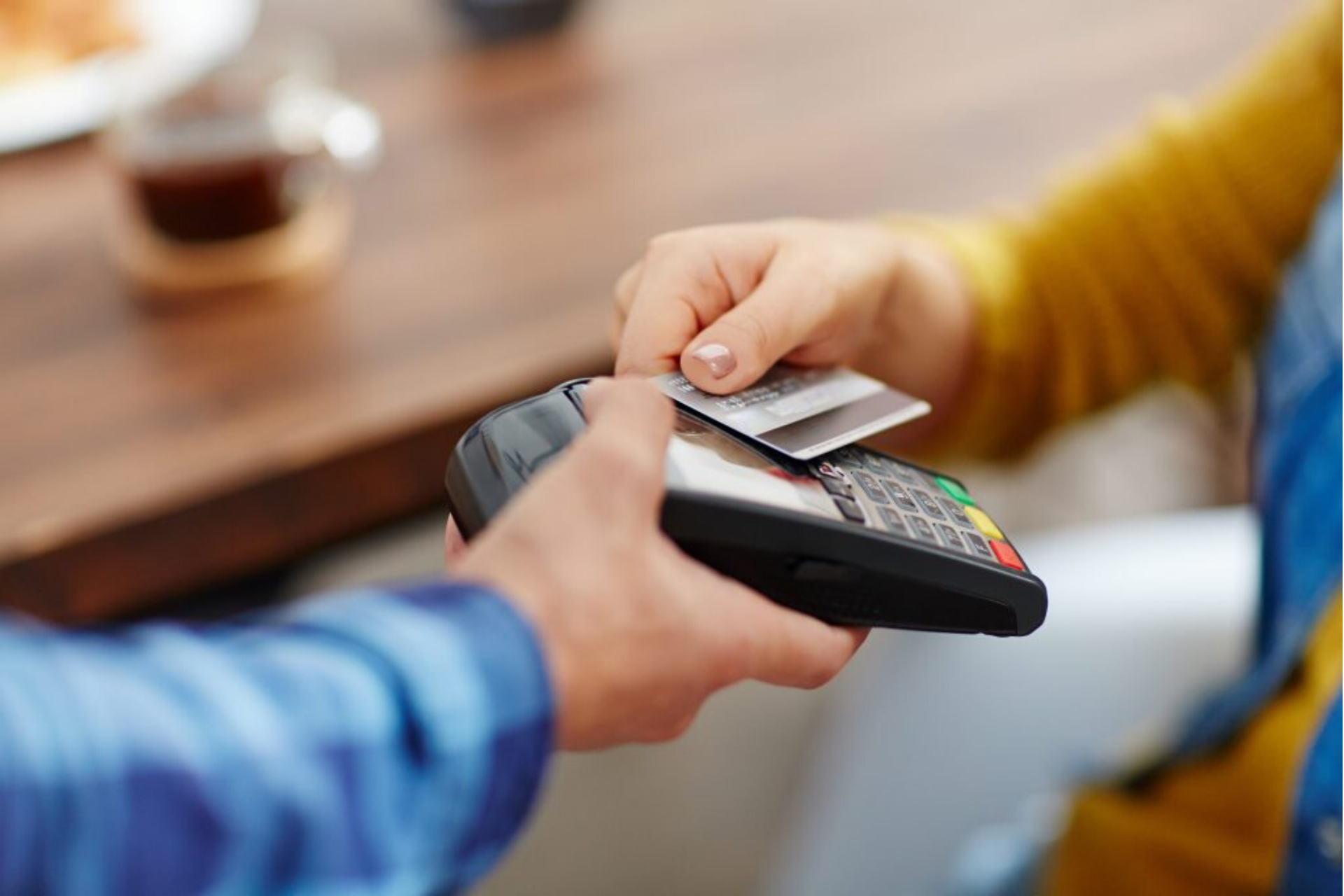 03 Feb

Finding the right card payment solution for your business

Not all card payment solutions are created equal, and finding the right one for your business goes beyond collecting money for sales.

Customer experience is increasingly becoming one of the only battlegrounds on which retailers can compete. You need to make sure that the card payments solutions you explore for your business align with the experience you want to provide to your customers.

But which is the right one for you? Making a choice between portable card terminals, mobile card terminals or fixed card terminals can be confusing at first glance. If you're looking to switch to a portable card machine for your store, or you're in the market for a payment solution for the first time, we've written this post for you.
Card payment solutions
Retail experiences have changed, and you need your card payment solution to adapt to these changes.
Card terminals offer the level of flexibility you may require as a retailer. No matter whether you're looking to take payments at a till point, at various places on your shop floor, or out on the road, portable card terminals can meet your needs. And, more importantly, keep your customers happy.
In the fast-paced retail environment, the way customers pay for the goods and services they've purchased have also changed thanks to technological developments in recent years.
Your customers want the ease and convenience of being able to make contactless payments, or to pay with their mobile phone via Apple Pay and Google Pay. Providing them with the ability to do so greatly enhances the customer experience.
It's also good business. Customers will vote with their feet, and their money, and go to stores, restaurants and coffee shops that do provide the frictionless convenience they're looking for. If your business doesn't, you'll miss out on a lot of custom.
Card terminals come in three different varieties:
Fixed terminal
The most immediate benefits to setting up a fixed terminal in your store include the following:
A fixed point of sale terminal at the till in your store helps customers identify where to pay (and where to return for refunds)

Easy to use

Accepts contactless payments

Has a sleek and professional appearance
A fixed terminal is a robust device and is built to adapt to future security developments. More detailed level specifications for our high quality fixed terminal can be found here.
Fixed terminals can work well in small or large retail environments where managing space is a critical requirement.
Portable terminal
Portable terminals add a significant degree of convenience, enhancing both the retailer's responsibilities and the customer's experience:
A payment terminal that accepts transactions wherever the customer is within their retail footprint

Lightweight design

Long battery life

Can connect to wifi and bluetooth or even GPRS
It's also worth highlighting the opportunity a portable terminal (or multiple portable terminals) could provide for your retail business to offer a more personal service to your customers.
Not only is personalisation a strong trend (and growing ever stronger) within retail, but a portable terminal also shows customers the value your business holds them in by providing an easy checkout experience. People are busy. Who wants to stand in a queue when you don't have to?
And, let's not forget the additional sales opportunities that can arise when customers can purchase and pay with ease. If a portable terminal sounds like the solution you're looking for, you can find all the specifications for our product here.
Mobile terminal
Shopping experiences no longer happen exclusively within a store or shopping centre. You might be selling on the road or at a market. If that's the case, a mobile terminal could provide many benefits to your business:
A point of sale terminal that works anywhere in the UK with GPRS connectivity

Easy to use

Long lasting battery life
While all three types of terminals offer a good customer experience, it's the mobile terminal that truly places the customer at the centre of the retail experience.
Incorporating a mobile terminal into your business also gives you the chance to increase your sales and adapt to transaction volumes no matter where your business is.
Customers will be greatly reassured that they're dealing with a trustworthy retailer thanks to the professional service a mobile terminal helps you provide. If you'd like to know more about how a mobile terminal could work for your business, please see the specifications for this product here.
All three of these terminals (fixed, portable and mobile) also comply with strict security and compliance standards.
Fees for each of these terminals depend on your individual circumstances. For a no obligation quote, complete this form. We'll get back to you quickly.
Taking the next steps
Although the headlines scream that ecommerce is destroying the British retail industry, it's worth noting that online sales account for 17% of all retail receipts in the UK.
That's not an insignificant figure, but nor does it spell the end of retail. Shops, restaurants, coffee shops etc. play an important role in communities. And more and more people are aware of the need to take a few moments away from the screens and engage with the real world.
Provide the best customer experience you can, using the latest in payment solutions technology, and your customers will return time after time. Ensuring you have the right card payment solution in your business is one of the most customer-centric tactics you can implement.