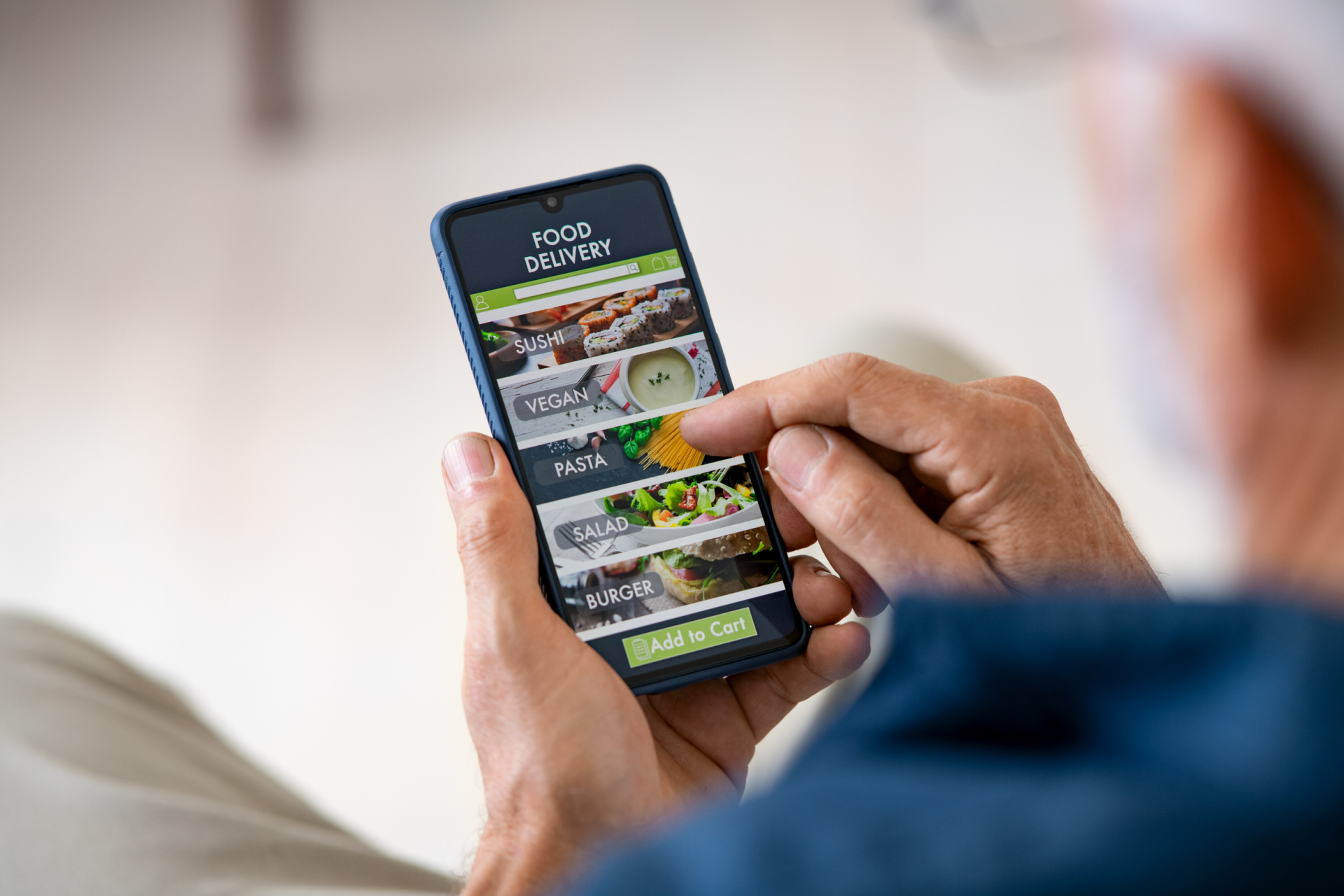 15 Apr

Optimise your Restaurants Mobile Ordering Application

Government restrictions and the introduction of social distancing has forced many businesses to have to shut their doors, including restaurants. Many restaurants have adapted their business to now provide contactless collection or delivery services for their customers. With many people now ordering meals from mobile phones it is important to ensure that your mobile ordering experience is as simple as possible for your customers. Here are 6 tips to ensure your mobile ordering application is optimised for your customers use.

Ease and Convenience:

Mobile ordering is attractive to customers due to its ease of use and convenience.  Many people find ordering on an App or online more convenient then ordering over the phone or in person at the restaurant so the last thing you want to do is make this a difficult experience for your customers. With such a variety of choices now available they will take their business elsewhere. Ensure that your website is mobile optimised for different screen sizes and also if using a mobile App ensure that the App is easy to navigate. Ensure that the menu is easy to read, the process of ordering is streamlined, it's simple to change an order and also the payment process is seamless.

Customer Experience (CX):

Customer experience is so important and if you do not provide your customers with a good customer experience on your mobile ordering application then they will simply switch and order elsewhere. Make sure you look at your mobile ordering application from the customer's point of view and not just your businesses point of view. Make sure that the menu is easily readable. It is also important to provide your customers with a confirmation of their order, the total price of their order and the time their order will be ready or delivered. Do not leave your customers guessing – this will lead to frustration on your customer's part.

Upsell:

Ensure your customers have not forgotten anything in their order by taking advantage of upselling. This will ensure a great dining experience. Did your customer forget to order their drinks, sides or desert? Have you a new item on your menu that your customers may not know about? Upselling is your chance to ensure that your customers don't miss a thing and ensure customer satisfaction.

Loyalty Programme:

Do you have a loyalty programme for your customers? If so, make sure your loyalty programme is integrated with your mobile ordering system so that your customers don't miss out. Integrating your loyalty programme with your ordering application makes it easy for your customers to redeem their awards. You should also provide new customers with an opportunity to easily join your loyalty programme. Integrating your loyalty programme is a great way to drive up repeat business.

Gamification:

Using gamification in your mobile ordering process can make it a fun and desirable experience for your customers and may encourage them to return again. Need some ideas? You could do a "spin to win" game where customers can win free prizes – this could be a free side, drink or desert or even loyalty points. You could also develop a game that customers can play while waiting for their confirmation order.

Simple payment process:

The last part of the ordering process is the payment process – don't fall at the final hurdle. Ensure that your payment process is seamlessly integrated with your mobile ordering application. Your customers should be able to pay for their order with ease at the end of the ordering process. Tokenised payment data should mean that customers can pay with stored payment data from previous orders if they wish so they do not have to enter their payment information every time they place an order. Finally, if you have a loyalty programme it should also be easy for customers redeem their loyalty point's rewards.

In summary, your online ordering system must mirror the great experience that you provide in your restaurant to keep your customers coming back. Don't cut corners and ensure that you have the correct solutions in place to provide the best possible experience for your customers. Mobile ordering has significantly increased recently due to the current circumstances with COVID-19. With mobile ordering you can make sure to keep your restaurant at the top of customers mind for when your restaurant re-opens its doors in the not so distant future.